ArcGIS Online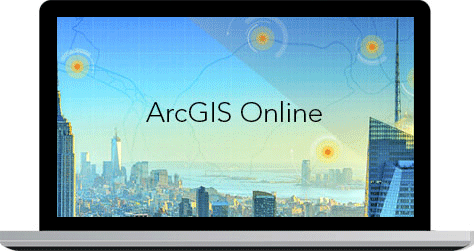 ArcGIS Online is a complete, cloud-based mapping and analytics platform. Create, publish and share beautiful maps, and everything in between. It's possible only with ArcGIS Online, a scalable and secure SaaS hosted by Esri.
What do I get with my Annual Subscription?
5 Named Users.
Cloud Based Solution.
2500 ArcGIS Online Service Credits.
A suite of ready-to-use apps that run on browsers, desktops, and mobile devices.
Access to free trials of third-party apps and data.
A Living Atlas of the World with maps and data, including free basemaps from Esri.
Technical support included.
Plans must be renewed on a yearly basis.
Service credits are consumed when you use certain services in Esri's cloud, such as geocoding, spatial analysis, or hosted feature or tile services.
Need Additional Named Users?
Add more named users to your subscription at any time. Additional named users are available.
For more information on additional users, please contact us on 01296 745599.
* Minimum of 5 user licenses can be purchased.
** UK Customers only: Esri UK are set up to sell to and support UK customers. Please only proceed to the checkout if you are inside the UK. If you are outside the UK, please click here to find your local distributor.
You might also be interested in…
Working with the Operations Dashboard
£385
An Introduction to your ArcGIS Online Subscription
£670
Fundamentals of ArcGIS 10.x for Desktop
£670
Developing Web Apps with the ArcGIS API for JavaScript
£1,075